Passionate, traditional and loving – three of the words that describe the foreign brides waiting at Angels of Passion seeking marriage to American and foreign men.
We are a well-established introduction service and singles vacation operator with years of invaluable experience and countless resources under our belt
Angels of Passion is made up of Ukraine women, Latin women, Asian women, Russian women and other foreign brides who are looking to find mature single men to marry.
We have a dedicated team of experts that evaluate women who join our marriage agency. These professionals work fulltime to make sure you get the best fallout in accessing our services. This is how we go above and beyond in our introduction service because we are confident that only sincere, marriage-minded meet with our clients, especially during singles vacation, an affair where you get to meet women under our site.
Remember that these ladies are pre-screened and interviewed to best fit the kind you've been seeking for.
We know how important lasting love and companionship is for our mature and single men clientele. The Russian women, Latin women, Asian women, Ukraine women and other foreign brides in Angels of Passion have expressed the same sentiments.
They told our matchmakers that they are ready to settle down, marry, build a family and start their journey of happy ever after.
Why Angels of Passion is the CHOICE for YOU
Above all other matchmaking sites you could take into account with, Angels of Passion is undoubtedly the perfect choice for you. We make sure the women involved are authentic and real.
These women are highly recommended for your needs in terms of relationship and marriage. We are inspired to accordingly give you the best service, the service which you won't be able to forego with other dating sites lurking in the digital world.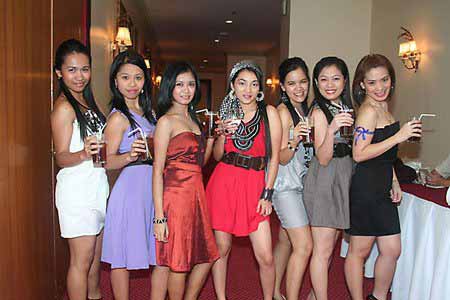 The emergence of this service has helped a lot of mature single men. We are dedicated to end up your crusade for a foreign bride.
For some reason, men prefer dating foreign women, whether they be Russian women, Latin women, Asian women, and Ukraine women; this marriage agency is a chance for all men to fully equip themselves with foreign brides.
We offer this service which has been very successful for nearly 23 years. Our endeavors and passion to serve without any rusty means will give you the best results and outcome.
Browsing through the profiles of these lovely women can fire up your imaginations and fantasies. These hot, inviting, and sensuous women are born to be someone's partner for life. They might not have everything you desire in a perfect wife, but they can be the ideal woman you can marry and create a family with. They aim to be the creators of a happy home, which atmosphere is cozy enough to live and establish a family.
Angels of Passion Dating Service and Marriage Agency
You have to MEET her to MARRY her! Meet single foreign women through Angels of Passion.
The services provided by Angels of Passion provide mature stable gentlemen with an alternative avenue to meet beautiful, traditional women in person. Our website has the necessary tools that provide means for communication: express mail, phone calls with a personal translator or in-person meeting via singles vacation.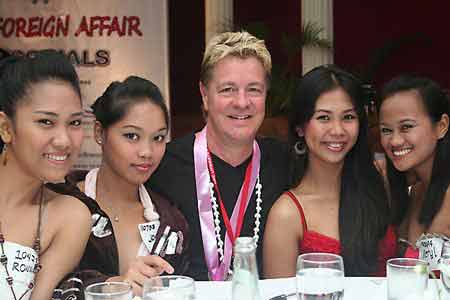 Angels of Passion hosts several fully-catered socials that to help inspire connections between men and their potential foreign brides. We organize numerous singles vacation every year and have an impressive array of Russian women, Asian women, Latin women, Ukraine women and others looking to meet, date and marry mature single men.
Going to singles vacation is also an exciting way to sightsee while in the proximity of beautiful, intelligent women. Although all of the things mentioned above already sounds like a good deal, our singles vacation package has a lot more in store for you. Below is a partial list of the things that you will receive when you sign up for Angels of Passion singles vacation:
Stay at highly-rated hotels in the city

Breakfast buffet

Invite-only socials

Sightseeing tours

Fiancée visa kit

Personal introductions

Free personal interpreter during socials

24/7 customer service and support for the whole duration of the singles vacation

Free 1-month platinum subscription to AngelsofPassion.com
These are only a few of the things you will get when you go on to one of our singles vacation. We also have pre-tour and after-tour freebies. For more information, please call us at +1 602-553-8178 or use our Contact form to send us an email.
---
Newest, beautiful, single women now added for week of Wednesday, 6 December, 2023 - Tuesday, 12 December, 2023
You have to meet the women to marry them! What other international dating site offers you numerous opportunities to do that?